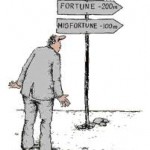 Frank Camarillo's sermon "Responding to a Misfortune" was a reminder that things don't allways go our way and we must be prepared to deal with misfortune if it arises.  Frank made serveral points including: Misfortune will find us sometime in life, when misfortune strikes turn to God immediately, and comply immediately to answers to prayer leaving your comfort zone when called.
In general, we can look for a way to turn our misfortune into a blessing. These scriptures were used: 1 Kings 17:1-14, Job.
Frank Camarillo is a member of the Conroe Chruch of God 7th Day and serves on the church Board. He contributes sermons from time to time.