Matt Sanders' sermon on "The Art in us" was also described by Matt as "We are God's Art". Matt started with some slides of great artwork with commentary about them. He continued to compare human art with God's Art with emphasis on how we are beautiful when we are doing God's Will.
Matt used the following scriptures: Gen. 1:27, Rom. 8:28, 1 Cor. 12:12-20, 1 Cor. 13, Matt. 22:37-40.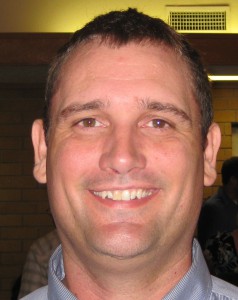 Matt is a member of the Conroe 7th Day COG and preaches from time to time upon request.
Listen to audio of the sermon here -> 3-16-13 sermon MP4
To make a comment, click on the word Comment below, it may say No Comment, that means you will be the first to comment.
You also may want to view this blog and other COG7 Conroe information via Daniel Imrecke's SmartPhone App. You can install this app on your iPhone by clicking on the following hyperlink :