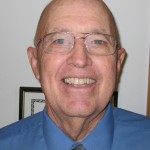 John Crisp's sermon on "This we proclaim…" revolved around 2 central points: That Jesus is real and eternal and that there is no fellowship outside of Jesus. Early attempts to prove this otherwise were explored. John used the Book of 1 John to initially to prove his points.
John used the following scriptures: 1 John 1:1, 2:20-12, 5:11-12, Matt. 28:14-15, 1 Cor. 3:11, Rom. 10:1, John 2:28, 3:19, 5:1-2, 8:12
Listen to audio of the sermon here ->  7-11-2015 sermon  (22 min)
John is an Elder of the Conroe COG7 and was preaching by request.