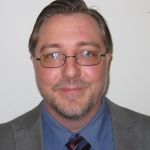 Pastor Paul describes the sermon as: In Psalm 27, David writes about his enemies, foes, and a mighty army surrounding him. Even so, he continued to trust in the Lord. David's hope was built on a foundation of faith in God. It was further built in his commitment to God. David's desire was to pursue after God. As a result, David was comforted by God being his refuge. In our own lives, when we go through our own battles and storms, we too can look to God for our strength. God is our hope even in the midst of the storm..
May mercy, peace, and love be multiplied to you.
Paul used the following scriptures: Psalm 27:1-6, Jeremiah 17:7; 1 Corinthians 13:13.
Listen to audio of the sermon here -> ( 34 minutes) 12-3-16-sermon
Paul Pedersen is the pastor of the Conroe Church of God (7th Day)