John Crisp's sermon on "Dad" was a Fathers Day sermon and John used his own father as an example. He focused on what makes a good Dad and shared memories of his father. John listed 6 things Dads should do for their children: 1.Love God, 2. Love their mother, 3. Love the children, 4. Be in church, 5. Work hard, 6. Avoid worthless things.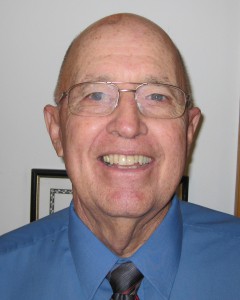 John used the following scriptures: Ps. 127:3-5, 128:1-3, Eph. 5:25, 6:4, 1Tim. 3:2-3, Matt. 22:37-39, Ex. 20:12, 2Kings 17:15
Listen to audio of the sermon here -> 6-15-2013 sermon
John Crisp is an Elder at the Conroe Church of God 7th Day and lives in Conroe, TX and preached by invitation as he does on a regular basis.