Chip Hinds' sermon on  "Plowshares and Pruning hooks: Ultimate Peace"  started with the explanation of the COG7 Vision, which turns out to be found at http://cog7.org/about-us/mission-and-vision/.  He also explained the Conference theme for 2013-15 which is "The Worshipping Church".  Following this Chip expanded on the Plowshares and Pruning hooks theory of what peace consists of.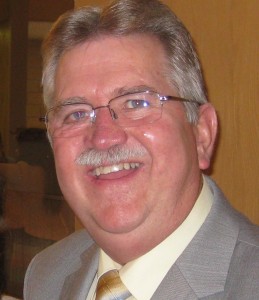 Chip used the following scriptures: Heb. 10:23, Isaiah 2:3-4, 9:6, Luke 2:14, John 14:27, Rev. 21;1-5, 22:3
Listen to audio of the sermon here -> 10-5-2013 sermon
Elder Chip and Mary Hinds are from Tahleguah, OK and he is the southwestern district superintendent of the COG7 and he preaches today by invitation.