Jeff Kendrick's sermon on "The gifts of the Spirit" was a comprehensive look at the gifts of the Spirit in the Church both today and in the early years of the Church.  Context of the scripture used was ensured by reading large segments of surrounding text or entire chapters. The sermon concluded with a challenge to the church members to be more aware of the gifts operating in the church and to ask God to amplify existing gifts and to pray for more gifts, including the gift of giving. A call to pray for a gifted pastor was made.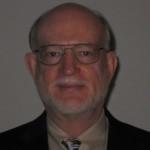 The scriptures used were: Ex 35:20-29, 1 Cor 12: 1-11, Eph 1:15-21, James 5:15, Acts 14:8-10, Eph 4:1-13, Rom 12:3-8, 1 Cor 13:1-13, James 1:2-7, James 5:16
Listen to audio of the sermon here -> 2-15-2014 sermon
Jeff Kendrick attends the Conroe Church of God 7th Day with his wife Jeana.  Although he is not a preacher by profession, he occasionally contributes sermons and is the founder of this blog.