Jody McCoy's sermon on "The battle for the mind" is the second part in a four-part series.  Jody explained the way Satan uses a corruption of the concept of God is good to create a false reality where good and God are two distinctly different elements instead of one and the same. Once the false reality is established, it is easier to persuade people that Satan can be good as well as God and by rationalization, that Satan can be god as well since he is good, etc..  Jody established a new standard in philosophical comparison that is initially called "The Banana Morality" which may be interesting to the discerning listener.
Jody used the following scriptures:  Eph. 6:12, 1Pt. 5:8. Is. 14:12-14, Gen. 3:5 +12, Jud. 21:25, John 15:4-5
The links to the previous parts in this series are listed here for convenience in hearing the whole message.
Listen to audio of the sermon (part two) here -> 9-15-12 sermon
Listen to audio of part one here -> 5-5-12 sermon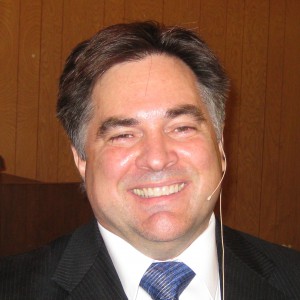 Jody attends a COG7 church at  in Austin, TX where he lives and  he preaches by request in Conroe from time to time.
To make a comment, click on the word Comment below, it may say No Comment, that means you will be the first to comment and if it says 2 Comments, guess what?
You also may want to view this blog and other COG7 Conroe information via Daniel Imrecke's SmartPhone App. You can install this app on your iPhone by clicking on the following hyperlink : http://webapp.theappbuilder.com/apps/44dd5f48-9ce5-44b0-a940-d27975b0665f 
The Droid and perhaps Windows Phone currently do not fully support the SmartPhone App sermon playback feature, it is better to access the blog directly from the http://sermonblog.net site on those platforms for this feature, but the balance of the features work as expected.