Joh Crisp's sermon on "Something More" was about getting more from our spiritual lives instead of just more of the same. John identified several scriptural references to reaching higher spiritual places and posed the question "Do we wish to stand on higher ground?" Even though he used what looks like a lot of scriptures, they were all on point and had impact.
John used the following scriptures: Acts 20:36-38, Eph. 1:3, 1:7, 1:18-20, 2:6-7, 2:20-21, 3:16-21, John 17:24, 14:23, 8:56, Ps. 119:17-18, Job 42:5-6, Heb. 11:10, 2 Cor.5:17, Rom. 8:35-39,1 Pt. 1:5,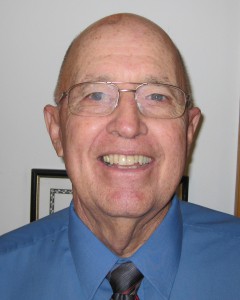 John Crisp is an Elder at the Conroe Church of God 7th Day and lives in Conroe, TX and preached by invitation as he does on a regular basis.
Listen to audio of the sermon here -> 2-9-2013 sermon
To make a comment, click on the word Comment below, it may say No Comment, that means you will be the first to comment.
You also may want to view this blog and other COG7 Conroe information via Daniel Imrecke's SmartPhone App. You can install this app on your iPhone by clicking on the following hyperlink : http://goo.gl/6AgQY