John Arnold McCoy's sermon on "Beneficial Doubts"  started with comments about various doubts in the Bible and ended with the comments about the benefits of assurance. John Arnold used examples from his life and others to make the sermon interesting. One quote is: "(the) benefit of the doubt is about understanding and forgiveness".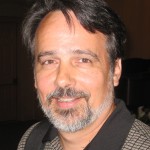 John used the following scriptures: John 20:26-29, Rev. 21:7-8, Matt 21:21, Rom 14:23, 2:23, Matt 6:11-13, Heb 4:15
Listen to audio of the sermon here -> 3-15-2014 sermon (21 min)
John Arnold is a member of the COG7 in Conroe TX and was speaking by request.