Joh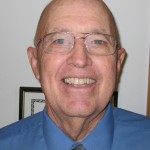 n's sermon on "The folly of deceit" was aimed at exposing the foolishness of turning our backs on God. John used Israel's attempt to evade the duty paid to the Assyrian king by soliciting the help of Egypt as an example. The scripture he used showed God's contempt for Egypt and those that turned away from the Living God to them and others for help instead.
Notable quotes were: "Deceit never has a place in our relationship with God" and "It will always be true that deceit is a dead end"
John used the following scriptures: Isaiah 30:1-26, 2 Kings 17:1-6, Romans 2:4, Gal. 6:7, Acts 5:1-11, Ps.  32:2, 101:7, 139:23-24, 1 Pt. 2:22, Matt. 11:28-30
Listen to audio of the sermon here -> (27 min)  11-28-15
John is an Elder of the Conroe COG7 and was preaching by request.