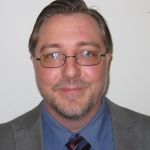 Paul Pedersen describes this sermon as:
In this message, I begin the sermon series, "All In."  God does want just part of our heart.  He wants all of it.  In this message, I talk about giving God first place.  God required first things from the Jewish people:  first fruit; first born; first part of dough; tithe.  This required obedience, but not necessarily the heart.  God wants us to freely surrender ourselves to Him and give Him first place.  This includes our giving of tithe and offerings.  Giving to God is an act of trust in Him.  Bottom line:  Give God first place.
May mercy, peace, and love be multiplied to you.
Paul used the following scriptures: Exodus 34:18-22; Nehemiah 10:35-37; Proverbs 3:4-6; 1 Corinthians 15:20; Malachi 3:10; Hebrews 11:6
Listen to audio of the sermon here -> (34 min)  1-16-2016 sermon
Paul Pedersen is the Pastor at the Conroe Church of God 7th Day and lives in Conroe, TX.